Offices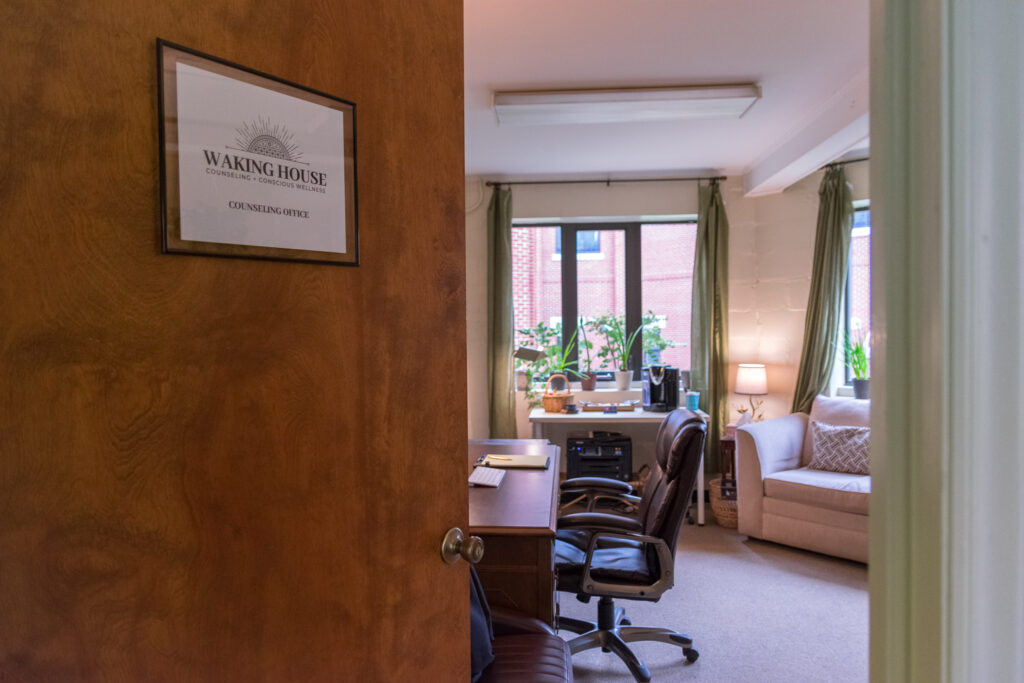 The Waking House offices are located on the lower level of the original chapel at the Episcopal Church of the Redeemer. The address is 502 W Sumnter St, Shelby, NC 28150. Look for signs on North Martin Street and near the entrance.
When you enter, Andrew's counseling office is the first door to the right. If you see an "In session" sign, please enter the next door to the right and find a seat in the waiting room. Help yourself to a cup of tea, Andrew will be with you shortly! If you need a restroom, just follow the signs in the hallway.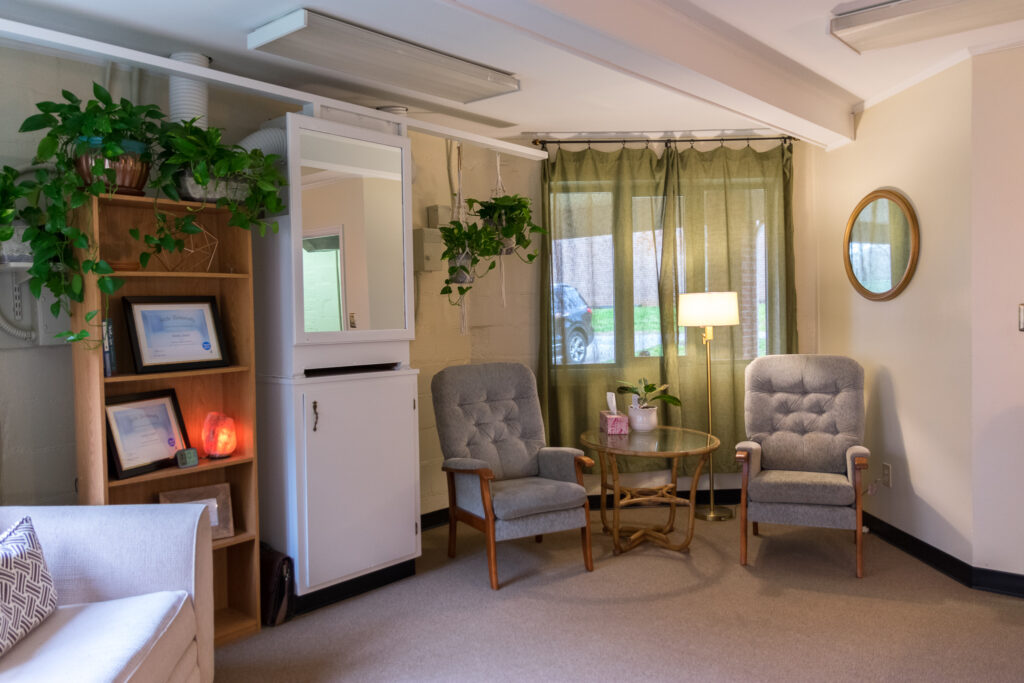 Our waiting area transforms into a cozy yoga studio on Tuesday and Thursday evenings (and by appointment). We have a changing room as needed before or after yoga sessions. Please leave your shoes in the hallway and enter with a deep sigh!
Parking for individual appointments is just outside the door, as indicated below. Additional parking is available along N Martin St, after hours at the Boys and Girls club, or just across the street in the lot on the corner. You are also welcome to park in the semi-circle directly in front of the church. Thank you for your understanding as we perfect our new spaces!