Telemental Health
Telemental health is the option to meet for counseling online rather than in-person. Should you be limited by time, distance, childcare, illness, or disability, we can still connect using a video software made specifically for counselors to ensure your complete privacy. When you book your appointment using my online scheduler, you will select "Video Office" as your location and then receive an email that includes a link to attend your counseling appointment. When you follow the link, you'll be taken directly to Andrew's virtual office! Each link is unique your appointment, so you'll be emailed a new one for any successive appointment.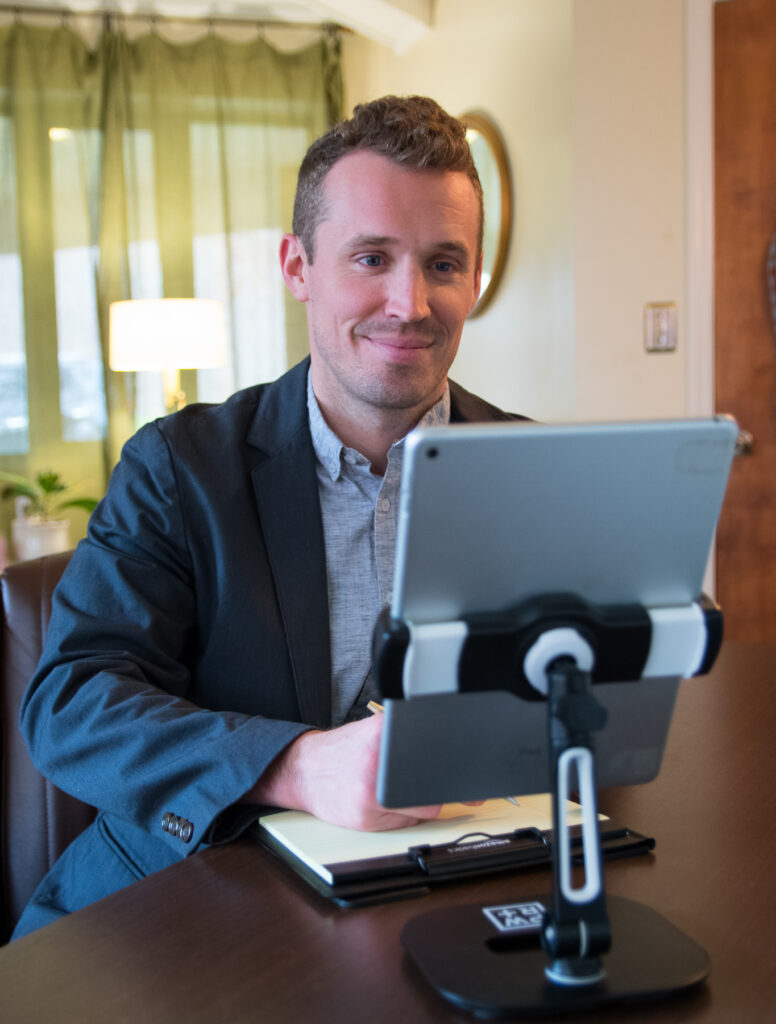 Benefits of Telemental Health
– Allows you to receive therapy in a place you are most comfortable
– Meets the demands of your busy schedule
– Requires less time driving, or finding a sitter for sleeping children
– Provides more access when things like distance or physical mobility are issues
– Allows more opportunity for Real Time monitoring and interventions
– Creates the option to meet if you travel out of the area
– Increases your ability to keep important appointments when you aren't feeling well
– Provides same level of confidentiality
– Allows for screen sharing
Research continues to demonstrate that telemental heath is just as effective as traditional face-to-face therapy.
To check my availability and schedule an appointment, please use the button below. Our standard 50 minute appointment rate is $150. However, we offer a sliding scale based on need. Please don't let financial concerns deter you from booking. If you have a need for this option, please indicate it when prompted during the online intake process and I will reach out by phone before your appointment.